Primarily an era of 70mm filterless smokes, and wartime deprivation
Packs from 1942 to 1945 are charaterized by the general lack of cellophane or metal foil, due to the need for these materials in the war. The paper is also coarser.
"111" 1944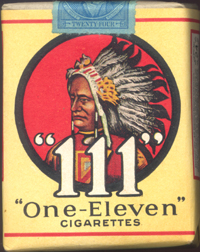 The American Tobacco Co.
Camel 1944
R.J. Reynolds Tobacco Co.
Chesterfield 1943
Liggett & Myers Tobacco Co.
Coffee - Tone 1945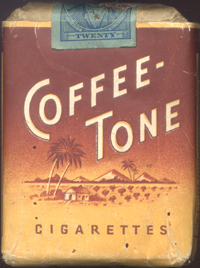 Fleming Hall, Co.
Director's Special 1945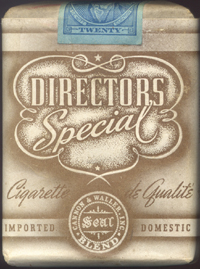 Cannon & Waller, Inc.
O-NIC-O 1945
Lincoln & Ulmer, Inc.
Pinehurst 1945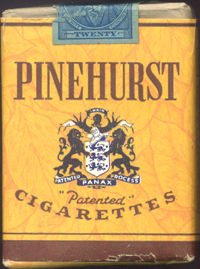 R.L. Swain Tobacco Co., Inc.
Zipper 1943-45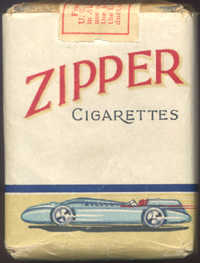 Brown & Williamson Tobacco Corp.
Sorry about the dial up delay. These are very high resolution scans, thanks to Adobe PhotoShop.