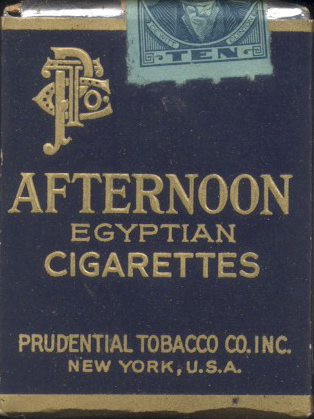 Afternoon - 1920's
Prudential Tobacco Co.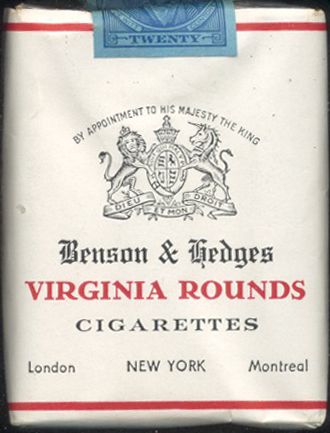 Benson & Hedges - 1939
Before Philip Morris purchased this company.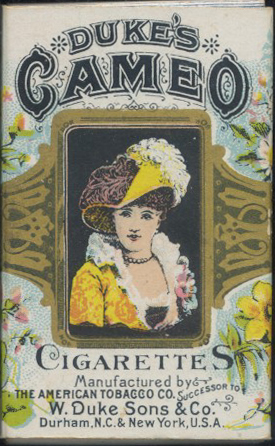 Cameo - 1893 approx.
This was the first subject of a national advertising campaign. Cigarettes for women. "You've come a long way, baby."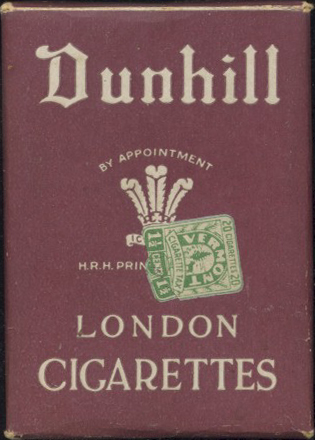 Dunhill - 1920's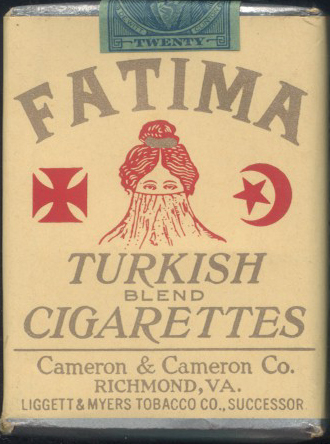 Fatima - 1920's
Liggett & Myers after Cameron and Cameron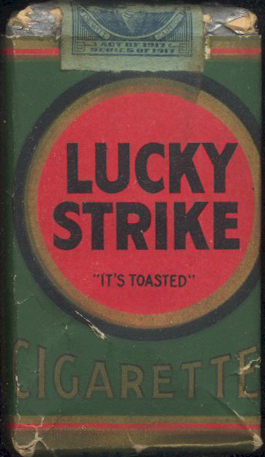 Lucky Strike - about 1917 to 1920
This is just after the first year of production in 1916. Lucky Strike had been a pipe and rolling tobacco brand, and this cigarette line was added during the war when cigarettes started becoming very popular. Lucky Strike refers to the gold fields of the Klondike, or making a "lucky strike."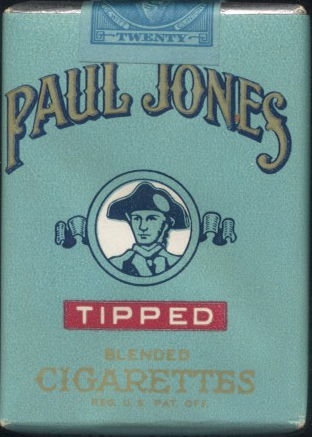 Paul Jones - 1936
Continental Tobacco Co.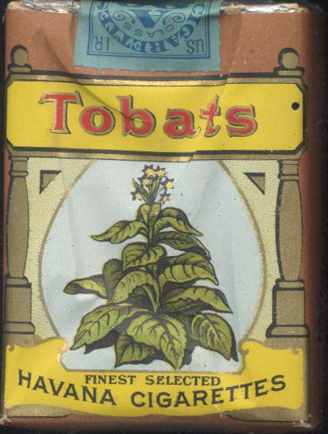 Tobats - 1936
Batt Brothers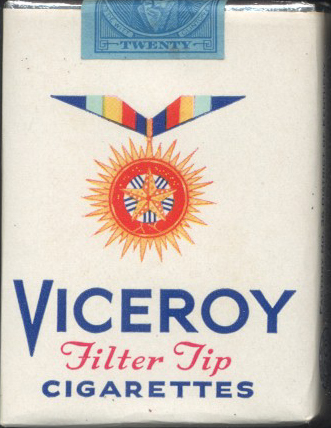 Viceroy - 1939
Brown & Williamson
This is a very early example of a filter cigarette in 70mm.